System Board - Additional Figures
Scrollen um weitere Bilder
und Videos zu sehen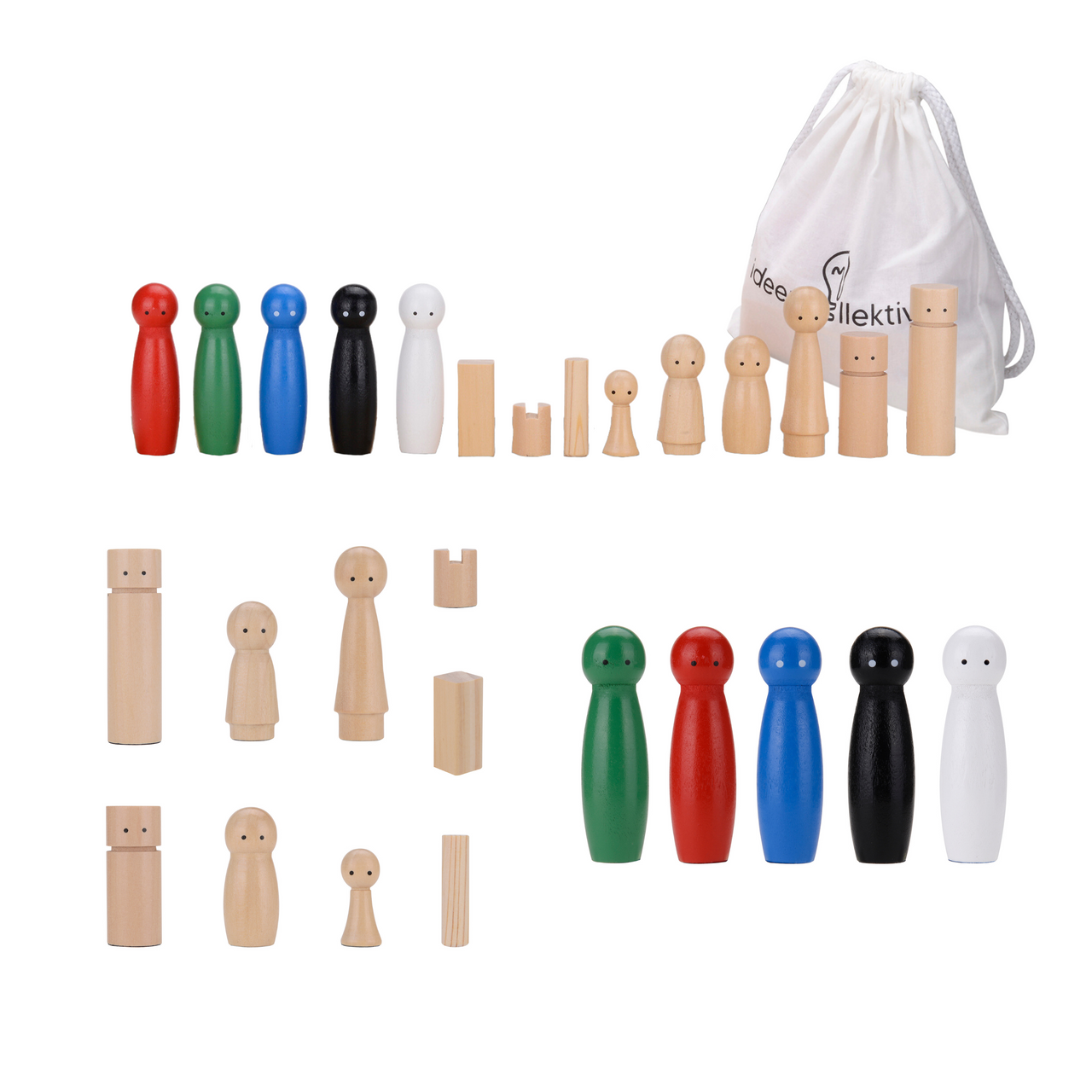 About the Additional System Board Figures
---
Various Figures Made of Wood

The different figures and elements are specially designed and made of solid wood. They can be used as desired and can represent different figures such as children, women, men, pets, objects, topics, tasks, problems or projects. 6 types of figures (a total of 28 pcs.) have eyes - so a direction of gaze or wake-up can be represented.
---
Different Colors for even more Possibilities

The different colors are perfect for representing different character types (phlegmatic, melancholic, choleric and sanguine (-here in white) or even genders or moods. Also the colorful figures have eyes, which allow the representation of a direction of vision.
Your data safe and encrypted!
Live chat from 9am to 5pm