Scrollen um weitere Bilder
und Videos zu sehen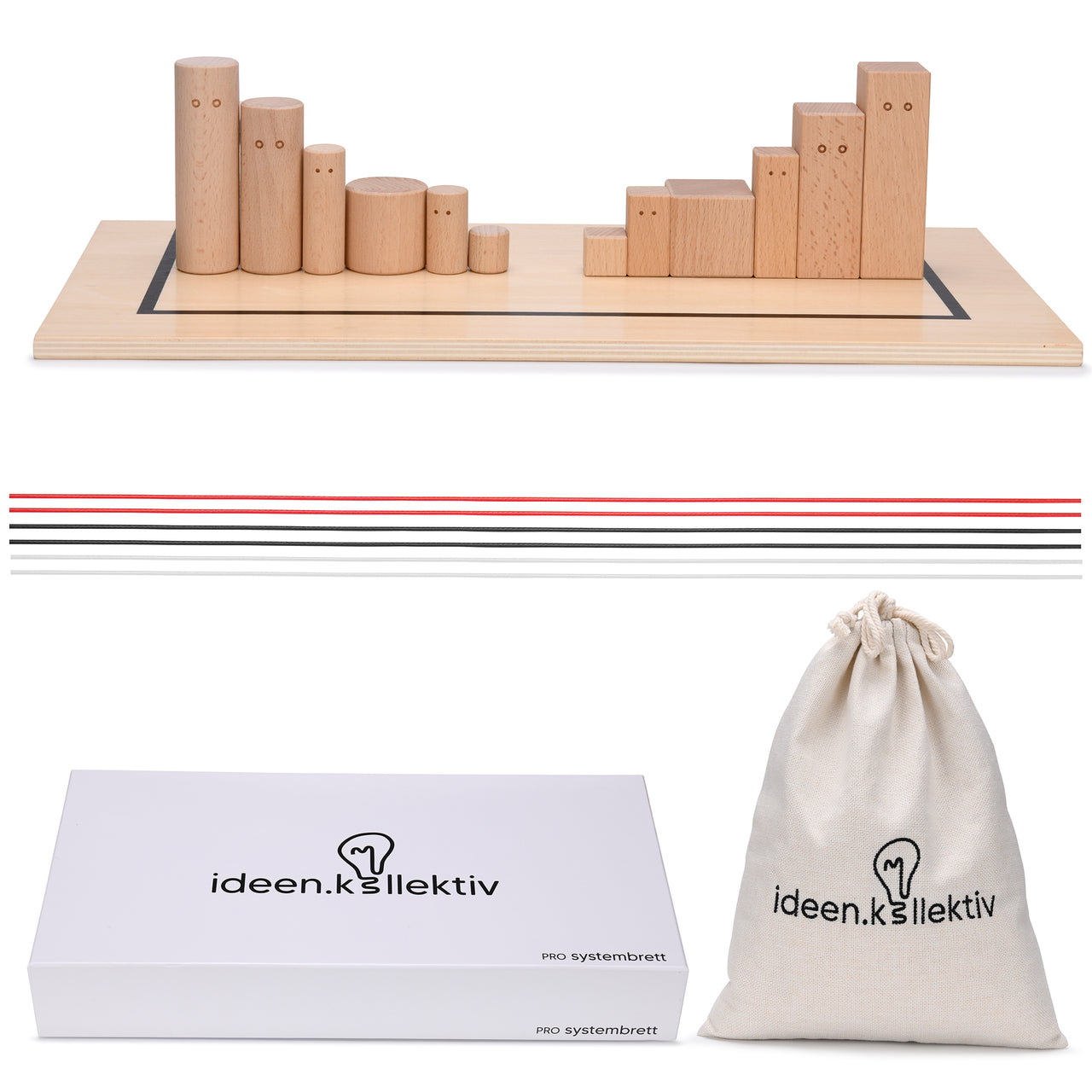 About the Pro System Board
---
Divisible System Board with Edge Line

The approx. 1cm thick system board consists of two parts, which enable a spatial division of the set-up figures. The printed border line can also be used as a spatial separation in the system. If you do not need a border line, you can simply turn the board - the back side has no border line.
---
Various Wooden Figures

The different figures and elements are specially designed and made of solid wood. They can be used as desired and can represent different figures such as children, women, men, pets, objects, topics, tasks, problems or projects. There are 24 figures with eyes and 8 elements without eyes.
---
Different Shapes for even more Possibilities

The different shapes and sizes are perfect to represent genders, status, or age. The solid wood figures are especially suitable for anyone who values a natural look.
---
Your data safe and encrypted!
Live chat from 9am to 5pm