System Board - 50 Sheets A4 Coaching Block (additional tools for the System Board)
Scrollen um weitere Bilder
und Videos zu sehen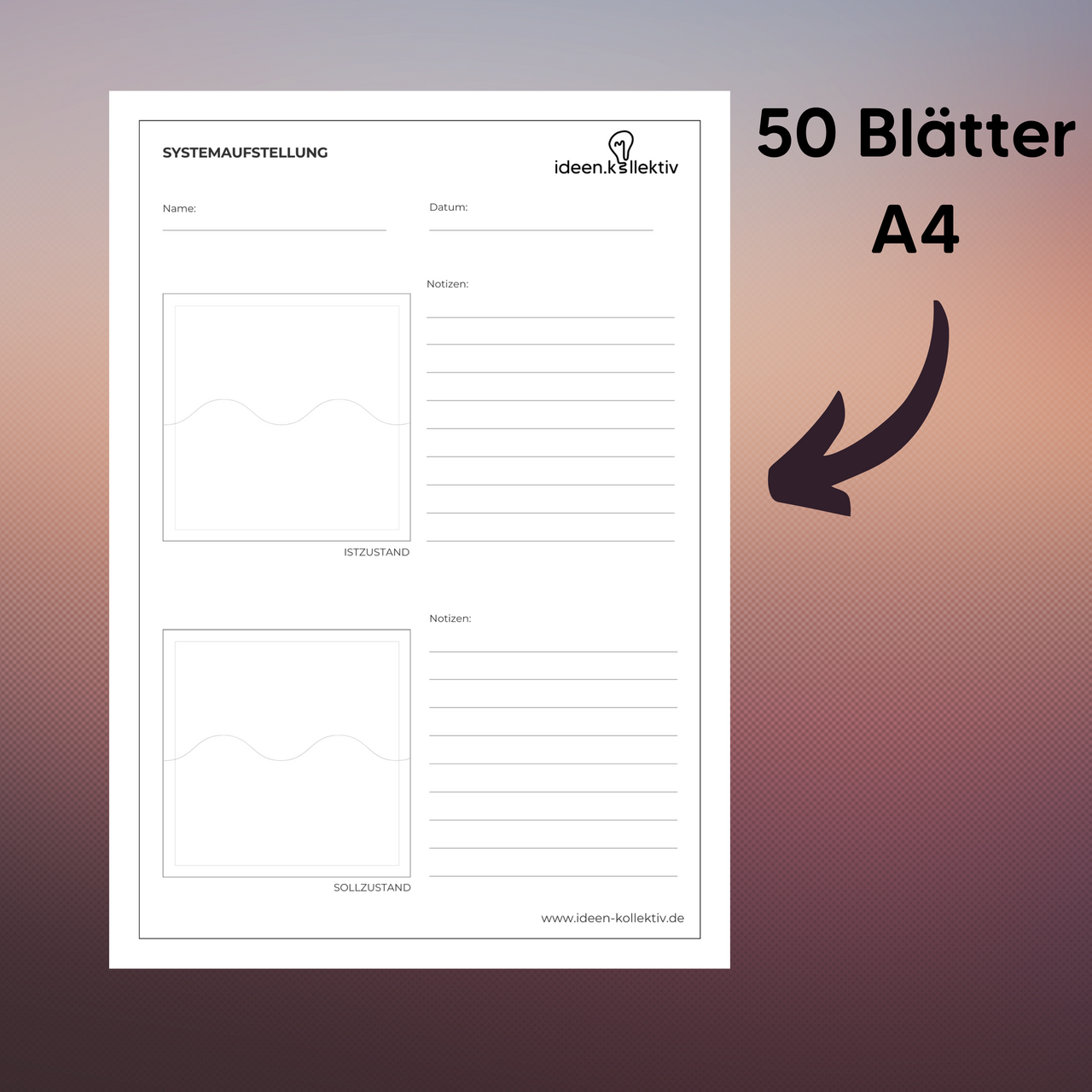 The System Board Docu-Block
---
Hold the Lineup

To better document progress with a client, this documentation block for the System Board is recommended. It provides the necessary structure to work professionally. There are two System Boards on the template. The actual and the target state.
---
#supportyourlocal

The product is produced climate neutrally in Germany. Designed in Munich.
Your data safe and encrypted!
Live chat from 9am to 5pm