Wheel of life - 50 Sheets A4 Coaching Pad
Scrollen um weitere Bilder
und Videos zu sehen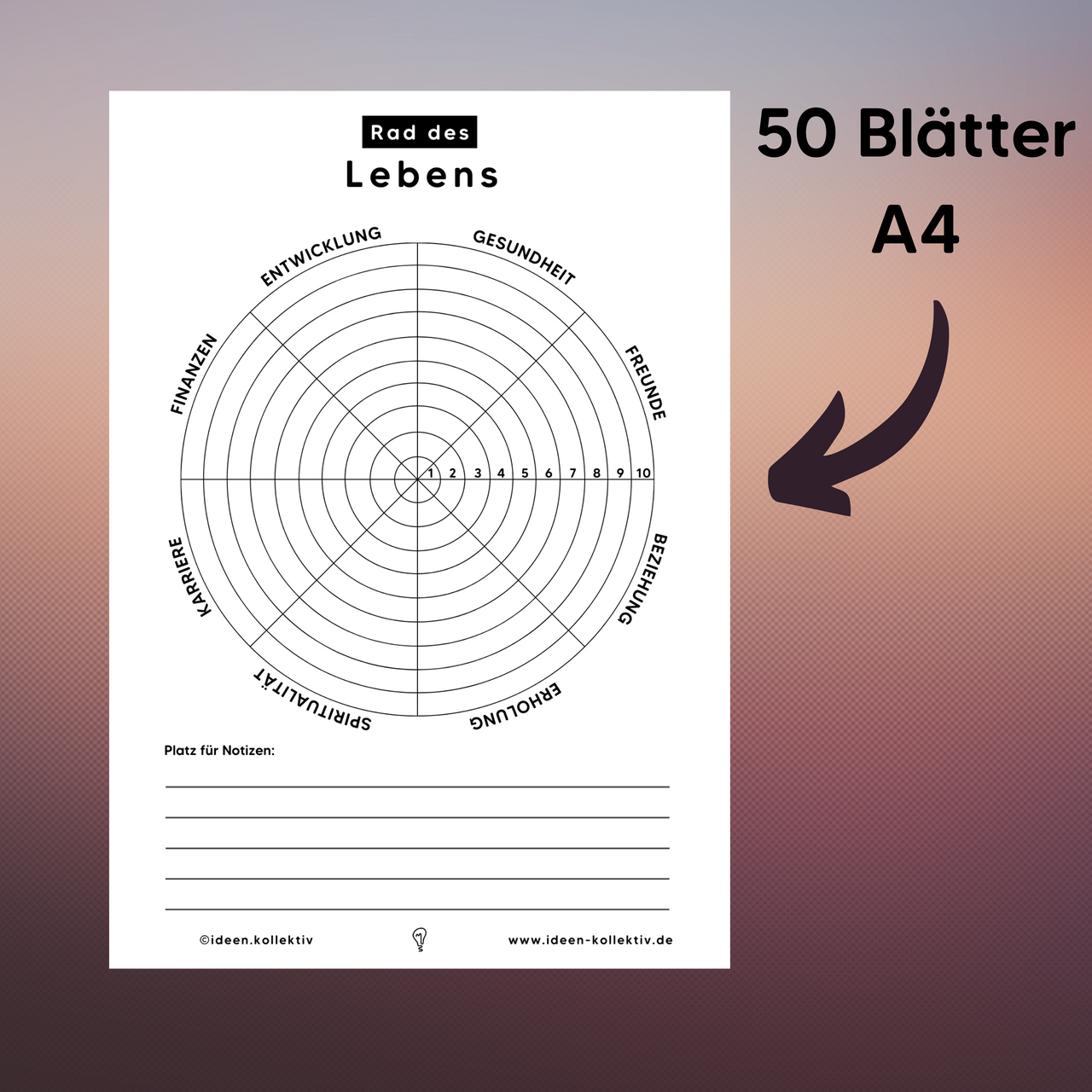 Wheel of Life - a Coaching Tool
---
Holistic Perspective

Get with the "wheel of life" an all-encompassing view of the current actual state of the 8 most important areas of life. The target state can also be displayed!
---
For Personal Growth or Work with Clients

A change of perspective: from operationally reacting to circumstances to proactively shaping the reality of life. Can be used alone or as a tool to show your clients new perspectives.
---
#supportyourlocal

The product is produced climate neutrally in Germany. Designed in Munich.
Your data safe and encrypted!
Live chat from 9am to 5pm